PRECISION FINISHING SOLUTIONS
Spray Booths - Powder Booths - Custom Solutions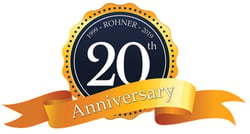 Rohner is proud to announce 20 years of providing the finishing industry with top quality liquid paint booths, powder booths and complete finishing solutions. Since 1999 Rohner has provided the industry's highest quality equipment supported by unequaled installation and service. This commitment to quality has positioned Rohner as the premier finishing solutions provider.
During the next twelve months join Rohner in celebrating our success! To say Thank You to our customers, Rohner we will be offering 20th Anniversary specials and promotions throughout 2019. If you are new to Rohner take advantage of one of these opportunities and experience the Rohner difference.
The Rohner team thanks our Customers, Industry Partners and Employees for 20 great years!
Sincerely,
Learn How Rohner Can Help Your Business Grow in 2020 and Beyond!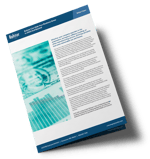 As a manufacturer of some of the most advanced and durable industrial powder coating and industrial painting equipment, our team at Rohner appreciates the role our equipment can play in helping customers reduce costs, improve durability, and increase production.
In our Free Whitepaper, the team at Rohner covers a diverse range of options that include sections on:
Protecting Equipment and Eliminating Unexpected Downtime
Get the Right Spray Booth That Will Meet Your Business' Needs
Enabling the Aerospace Industry to Reach New Heights
Improve Product Quality While Also Reducing Unnecessary Waste
Smart Technology Can Help to Solve Your Labor Shortage
A Powder and Paint Booth Contract That Exceeds Its Customer's Needs