Rohner would like to announce the addition of 3 new members to the Rohner Sales Team:
Chris Mossman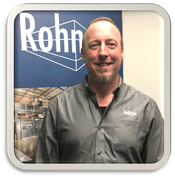 Chris comes to Rohner with over 28 years in the coatings industry. He started out as an Automotive Refinish Tech, moved to a BASF Technical Coatings Specialist, and then spent time selling collision equipment. This all lead to Chris owning a powder coating shop, where he met Dave Rohner. Rohner Mechanical installed his equipment 20 years ago. After selling his business he spent 13 years with Industrial Finishes as an Account Manager for Industrial Coatings, then 2-1/2 years as a Western Region Industrial Business Development Manager for Finish Master; all the time working with Rohner to supply equipment to our end users in OEM and refinish.
Jeff Kloes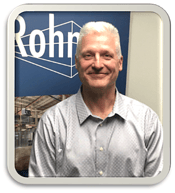 Jeff has spent his entire career working in the Paint Finishing industry developing distribution, customer relations, and overall business development. Over the last 31 years he has built very successful sales and design teams to serve and support customer needs for companies including Spray Systems Inc., Catalytic Combustion Corporation and JBI/Global Finishing Solutions. Jeff has a degree in Industrial Technology-Manufacturing Engineering from the University of Wisconsin-Stout.
Stacey Ford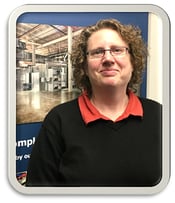 Stacey began her career at Rohner 3 years ago after leaving the Navy. After 2 years of working as Shipping Lead, she moved into the Shipping Coordinator position and has recently joined the Sales Estimator team.
---
Contact us today for or more information on our Custom Finishing Solutions