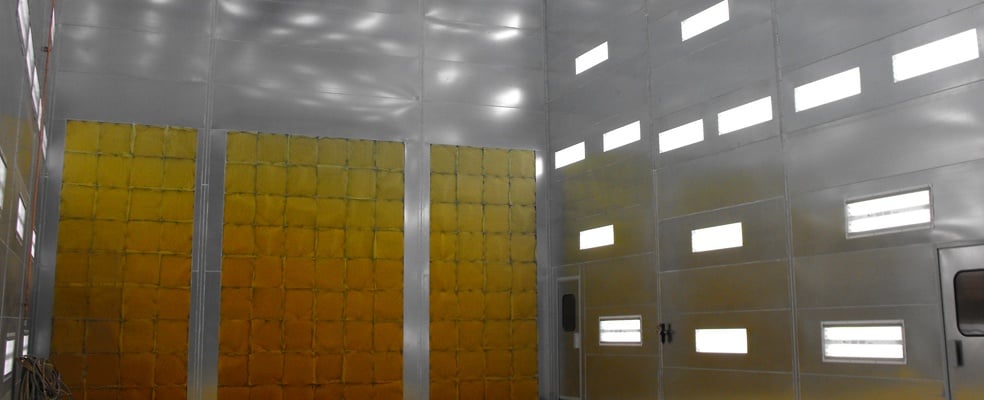 Large Equipment Spray Booths and Finishing Systems
Rohner Large Equipment Spray Booths and Finishing Systems are engineered and configured to fit your specific application requirements. Our design team has the capability to build larger, heavy-duty customized booths or integrated systems for the liquid or powder spray finishing of "larger equipment" in construction, military, marine, aviation, trucking, bus, agriculture, alternative energy, utilities, and a wide range of industrial equipment.
Our Equipment Spray Booths Are Available With Different Airflows
Our large equipment spray booths are available with different airflows – crossdraft, modified crossdraft, side downdraft, full downdraft, and open face options – to produce optimal and accurate finishing results. Click below to learn more on our airflows.
So whether you need military equipment paint booths, aviation spray booths, or other large equipment finishing systems There isn't a coating or finishing challenge too big for Rohner!