Rohner Continues Their Commitment to Innovation
---
---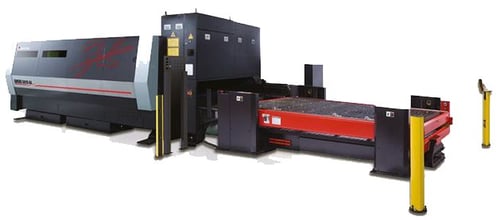 Rohner Spray Booths recently purchased a Amada ENSIS-4020AJ CNC Laser Cutting Machine.This CNC laser cutting machine has a working range of 4070×2050 mm and can handle a cutting speed of 0-120 meters per minute. The new machine provides interruption-free, high quality & high speed production.
"Our customers expect quality products, delivered on time," said Brian Gerdts, Vice President of Operations at Rohner. "With our facility doubling in size to 80,000 sq ft, we needed automation to keep up with the expansion in our production. The Amada team made the purchase and installation easy."
Rohner is the first in the industry to have a 3D CAD system as well as proprietary control systems. The addition of the the Laser Cutting Machine is just another example of Rohner's commitment to innovation.
Responsive customer feedback, manufacturing excellence and a dedicated engineering team pushes Rohner towards supplying industry leading finishing systems including: powder booths, spray, wash and blast enclosures as well as ovens.
Contact us today for or more information on our Custom Finishing Solutions options